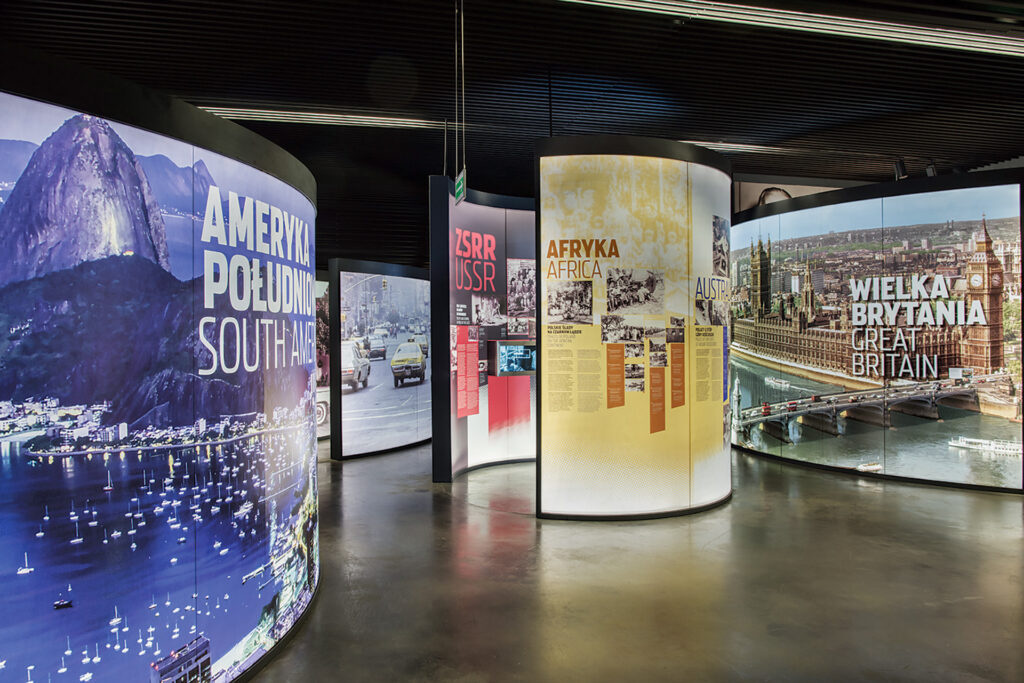 The permanent exhibition of the Emigration Museum in Gdynia is the first exhibition in the country telling the story of emigration from the Polish territories during the last 200 years in such an extensive way. It presents the experiences of people leaving their homeland, their fears, their hopes, and also the reasons and the consequences of the emigration. It is a story of people setting off on a journey into the unknown, of social, cultural and economic changes that they experienced, it is the legend of Gdynia and of the Polish ocean liners. It is a story of prominent Polish emigrants,people who are known abroad, but frequently forgotten in their own homeland, and a story of the Polish diaspora – the people who have been cultivating the culture and the traditions of the country of their ancestors. Finally, it is a story of returning, of the Polish identity and of its many faces.
Among the many attractions that await visitors, there is the "Batory Under Construction" project, which features the world's largest model of a passenger ship (under construction). The visitors can also follow the journey of the emigrants leaving for the USA in the early 20th century – starting with a rail journey, the long voyage across the Atlantic, the Ellis Island Immigration Station and ending with building a new life abroad. The exhibition ends in contemporarytimes. It starts and ends with an installation in the shape of a silver globe, where visitors can listen to the recollections of the Polish emigrants from all over the world, recounting their experiences.
We encourage you to visit the permanent exhibition of the Emigration Museum in Gdynia with the use of audio guides available in Polish, English, German, French, Spanish, Swedish and polish sign language. Find more infromations about audio guides by clicking this text.