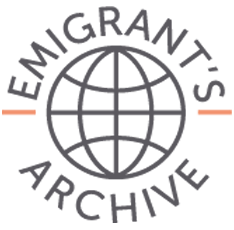 The history of Polish emigration is a collection of personal stories of all people who left Poland or were born abroad. Historical studies, textbooks and charts include dates, analyses, and diagrams. Emigration, however, is not just data. It is also the emotions accompanying the last look at an apartment in Poland, memories about the first days in a new place, reflections years later about life between two countries.
Oral history is a unique opportunity to gain a perspective on personal experiences of witnesses to history. At the Emigrant Archive – Oral History Archive – we conduct in-depth interviews with Polish emigrants and descendants of Poles living outside Poland. We believe that only through conversation we can try to understand the migration experience of each of our heroes.
In the interviews, we find the emotions which are missing from official documents and scientific studies. Voice, gestures, and feelings accompanying the conversation allow us to overcome the time barrier. The stories gathered in the Emigrant Archive are an opportunity to see the past through the eyes of people who shaped it. But we are also interested in reflections of the young generation of emigrants who decided to emigrate quite recently, motivated by ambition, lust for adventure, or for personal reasons.
We try to reach people who experienced emigration in various moments of Polish history, who left under a variety of circumstances, who had their loved ones leave – both in the previous century and the in modern times. We would like to hear about the fate of Polish men and women and people of Polish origin living abroad from themselves, so that all our countrymen could learn about them. It is up to us to tell of the past and present of Poland, but also of Poles – both those living in Poland and abroad. Only through conversation will we be able to know each other better.
Would you like to share your immigration story? Contact us!
What should be done?
Fill out the form using additional questions or add your own file with your written account.
You can add pictures or scans of photographs to your story. If you know, write where and when the photographs were taken and who is in them.
Wait for our reply – we'll do our best to arrange an interview.