Specialists on call to aid with genealogical research at the workstations with free access to the Ancestry.com portal. Learn about the possibilities offered by the largest genealogical database in the world!
Experienced genealogists will help you navigate the website and advise on how to conduct the search. Consultations are conducted both for people who have only just started their genealogical research and for those who wish to broaden their knowledge in this area.
For any questions, please contact the following e-mail address: genealogia@muzeumemigracji.pl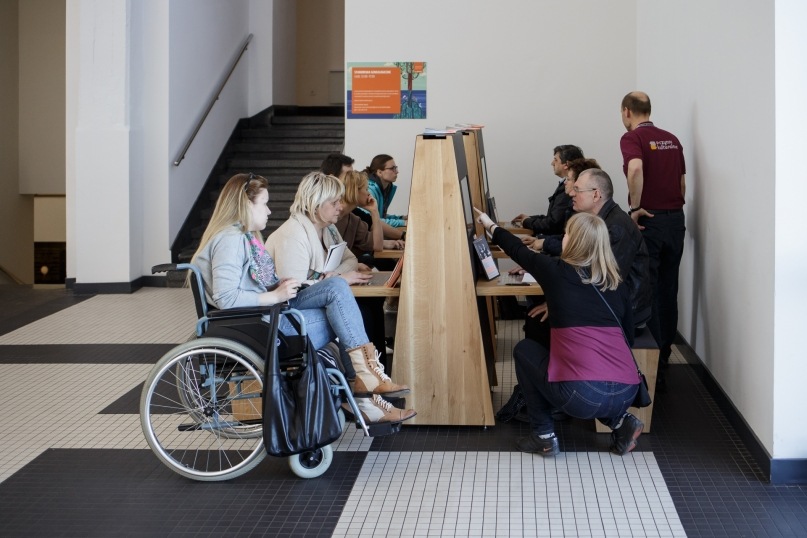 Positions with free access to the Ancestry.com portal
Ancestry.com is a treasure trove of documents extremely useful in genealogical research – besides birth, marriage and death certificates, it includes censuses from different countries, lists of ship passengers, military registers, address books, and obituaries. The service is particularly helpful in examining the history of families whose past fate was related to the United States, Canada, Australia, Germany, France, Great Britain, Netherlands, Italy, or Scandinavian countries. Due to the volume of documents available and the diversity of the collections, the portal has been ranked around the top of various rankings of the best websites devoted to this topic for many years.
The Emigration Museum in Gdynia is the first public institution in Poland that enables the use of the resources of this service (available only in English). Six multimedia genealogical workstations are available to the public free of charge during the Museum's opening hours.