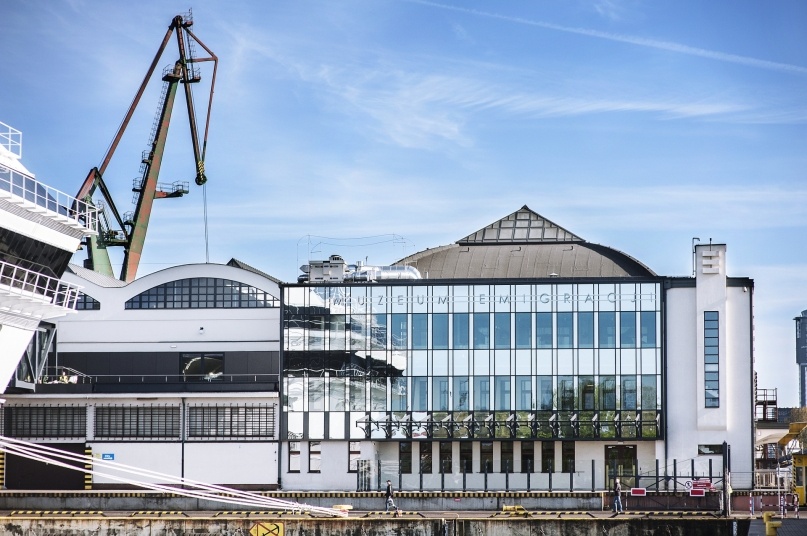 History of millions of Poles
The history of departures from the Polish territories goes back hundreds of years. The purpose of travelling to different parts of the worldwas subsistence, i search for freedom and a desire for a better life. This did not change after Poland regained its independence. The journey was done on foot, by rail, byship or – later – it involved airtravel.. After Poland joined the European Union, emigration became the experience of of millions of young Poles. Today, almost everyone knows someone who has chosen to emigrate.
Throughout the world, there are more than 20 million people of Polish descent. What do we know today about one of the most important phenomena in the Polish history? Can we save from oblivion the memory of millions of people who instilled Polishness in their children and grandchildren? Can we feel what Poles felt as they were leaving their homes at the end of the 19th century or understand what it means to emigrate at the beginning of the 21st century? Who are the present-day emigrants and what does emigration mean to them?
The only such place in Poland
The very first museum in the country dedicated to the history of the Polish emigration was established in Gdynia. The Emigration Museum in Gdynia – which we opened for visitors in 2015 – tells the global history of Polish men and women. On the initiative of the city's authorities, the historic building of the Sea Terminal – which witnessed, for decades, the departures of the ocean liners – currently houses an institution which tells the story of the migrations and destinies of Poles all over the world in close connection with modern day reality. For the history of emigration is being written every day. Its multiple dimensions are depicted in the permanent exhibition.
The Emigration Museum in Gdynia combines the shared history of Poles and the present day dialogue. Migrations constitute a dynamic process taking placealongside our lives ,and not a historical fact. We are dealing with a phenomenon that happens over and over again throughout the world. Migrations change the face of the entire world. Also today.
We connect stories and bring people together
The Emigration Museum in Gdynia is a place that is open onto the world. This is where the stories of emigrants and immigrants, human experiences, their hopes and fears meet. To understand who we are today and who we can become tomorrow. Our shared home – 1 Polska. We are all migrants here.
We want to build a reality that welcomes everyone. Regardless of who they are, where they come from and where they live.