The "Polish Migration Review" (Polski Przegląd Migracyjny) is an interdisciplinary popular science magazine published once a year by the Emigration Museum in Gdynia. The periodical is devoted to migration issues, considered both from the historical and contemporary perspective. Each individual issue of the magazine is devoted to different research issues related to migrations.
The latest issue of the "Polish Migration Review" focuses on stereotypes. The authors of the magazine are looking for answers to the questions of what exactly are stereotypes, where do stereotypes towards immigrants come from and what may result from them, and how to overcome them.
You can buy the paper edition of the 7th issue of the "Polish Migration Review" in EMPIK stores and at empik.com. The magazine is also available online at publio.pl and virtualo.pl.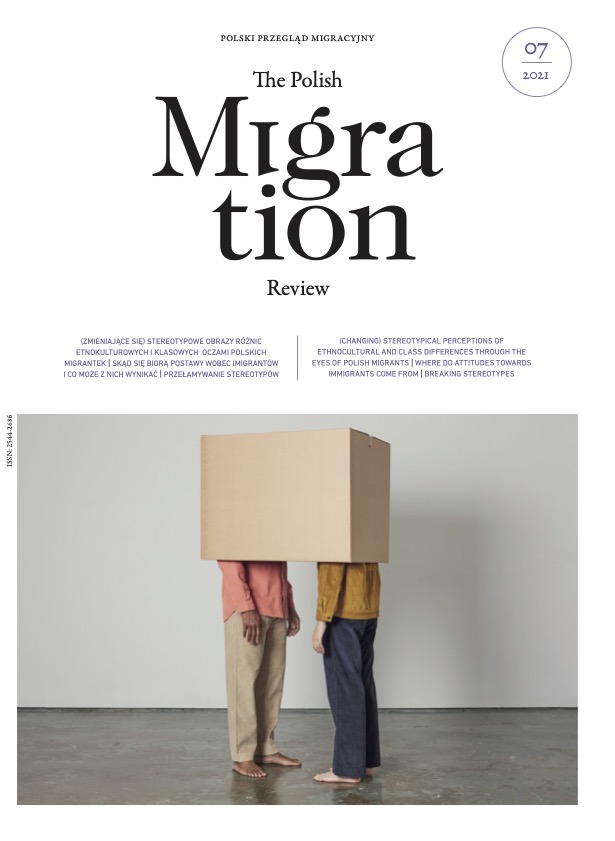 The Polish Migration Review – number 7 (2021)
available in Empik stores, at empik.com and online at publio.pl and virtualo.pl