regular ticket for the permanent exhibition – PLN 18.00/person
concessions for the permanent exhibition – PLN 13.00/person (*list of persons eligible for the concession is presented below)
family ticket for the permanent exhibition – PLN 50.00 (2 adults + maximum 4 children aged 7-18)
regular group ticket (at least 10 persons) for the permanent exhibition – PLN 15.00/person
group concession (at least 10 persons) for the permanent exhibition – PLN 11.00/person
Contact with the Museum's ticket office
+48 58 670 41 61
kasa@muzeumemigracji.pl
You can call us in Polish sign language by clicking on the icon below: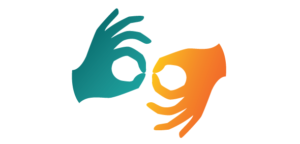 Permanent exhibition audio guides
The Museum's ticket office offers audio-guides in Polish, English, German, French and Spanish, at the price of PLN 8.00/piece. The number of audio-guides is limited, therefore in the case of a group of more than 10 persons, please book it earlier via e-mail at kasa@muzeumemigracji.pl
We encourage you to visit the permanent exhibition of the Emigration Museum in Gdynia with the use of audio guides available in Polish, English, German, French, Spanish, Swedish and polish sign language.
Audio guides can be used via a paid mobile application. The cost of access to the mobile application is PLN 10.00/piece. Information on this is available at the Museum's ticket offices.
You can log in to the application with the audio guide of the permanent exhibition in two ways:
by scanning the QR code and then entering the code received at the Museum's ticket office;
by the link http://guide.polska1.pl/, and entering then the code received at the Museum ticket office.
With the code received at the Museum ticket office, the audioguide can be used until the end of the day, until 00:00.
Please use your own headphones when using the audio guides of the permanent exhibition.
"Active guided tours" – PLN 110.00/group+ concessions for the permanent exhibition PLN 11.00/person
workshops for schools – PLN 17.00/person (admission to the permanent exhibition included in the ticket price, minimum group of 8 persons, maximum group of 30 persons)
family workshop and holiday workshop ticket – PLN 15.00/person (PLN 10.00 for a workshop ticket for another child)
ticket for the "Criminal Friday" Museum Game – PLN 25.00/person
Concessions are available upon presentation of relevant documents:
to students of primary, lower secondary, upper secondary and artistic schools, students of teacher training institutions and colleges, employees of social services, university students and doctoral students;
to persons over 65 years of age, pensioners, disability pensioners, social pensioners, as well as persons with disabilities;
to teachers of primary, lower secondary and upper secondary schools, artistic schools, teachers of educational and care institutions, as well as educators of care and pedagogic institutions, juvenile detention centres, shelters for minors, and diagnostic and consultation centres;
to natural persons awarded with the badge "For taking care of monuments" (Za opiekę nad zabytkami), an honorary badge "Distinguished Cultural Activist" (Zasłużony działacz kultury), an honorary badge "Merit for Polish Culture" (Zasłużony dla Kultury Polskiej), or an honorary title "Merit for National Culture" (Zasłużony dla Kultury Narodowej);
to veterans;
to persons holding the ISIC card or the Euro 26 Card;
to Honorary Blood Donors;
to holders of the Gdynia Family Card;
to holders of the Gdynia Senior Plus Card;
holders of the Card to Culture (Karta do Kultury).