On selected Saturdays, at 13:00, a volunteer will wait for you at the Museum's ticket office – distinctive feature: purple shirt and badge!
The guides' services are free of charge, however you must first purchase a ticket to see the exhibition. Due to a limited number of places, we encourage reservations in advance – kasa@muzeumemigracji.pl, tel. 58 670 41 61

You can call us in Polish sign language by clicking on the icon below: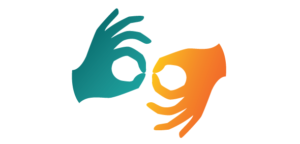 The volunteer and external staff is diverse. It includes persons aged 18 to 58, with varied experience, interests and professional profiles. They have all undergone professional, three-month training, during which they learned not only the history of emigration and the museum exhibition, but also learned to speak in front of a group, practiced their body language, and created their individual style of guiding tours. Due to the fact that the Museum of Emigration in Gdynia pays particular attention to accessibility for people with disabilities, the ability to help such persons was also a part of the training and exam.