18 grudnia na całym świecie obchodzony jest Międzynarodowy Dzień Migrantów. Ustanowiony w 2000 roku przez Zgromadzenie Ogólne ONZ, ma na celu upamiętnić uchwalenie Międzynarodowej Konwencji o Ochronie Praw Wszystkich Pracowników – Migrantów i Członków Ich Rodzin, do którego doszło 18 grudnia 1990 roku.
W tym roku Muzeum Emigracji w Gdyni dołączyło do akcji zorganizowanej przez światowe muzea zajmujące się tematyką migracji. Przedstawiciele 17 instytucji z 13 krajów spotkali się w październiku 2019 roku w Antwerpii, by odpowiedzieć na pytanie, jak wspólnie mogą przeciwdziałać uprzedzeniom i stereotypom dotyczących migrantów. Powołana grupa #MigrationMuseums z okazji Międzynarodowego Dnia Migrantów zainaugurowała kampanię w mediach społecznościowych "Migration and Social Cohesion". Jej celem jest uświadomienie odbiorcom, jak dużą rolę we współczesnej migracji mogą odegrać zajmujące się tą dziedziną muzea. To także możliwość wymiany swoich własnych doświadczeń migracyjnych.
Do akcji, wraz z Muzeum Emigracji w Gdyni, włączyły się m.in. Musée national de l'histoire de l'immigration w Paryżu, Immigration Museum w Melbourne, Tenement Museum w Nowym Jorku, German Emigration Center w Bremerhaven, EPIC The Irish Emigration Museum w Dublinie, Red Star Line Museum w Antwerpii oraz The Danish Immigration Museum w Danii.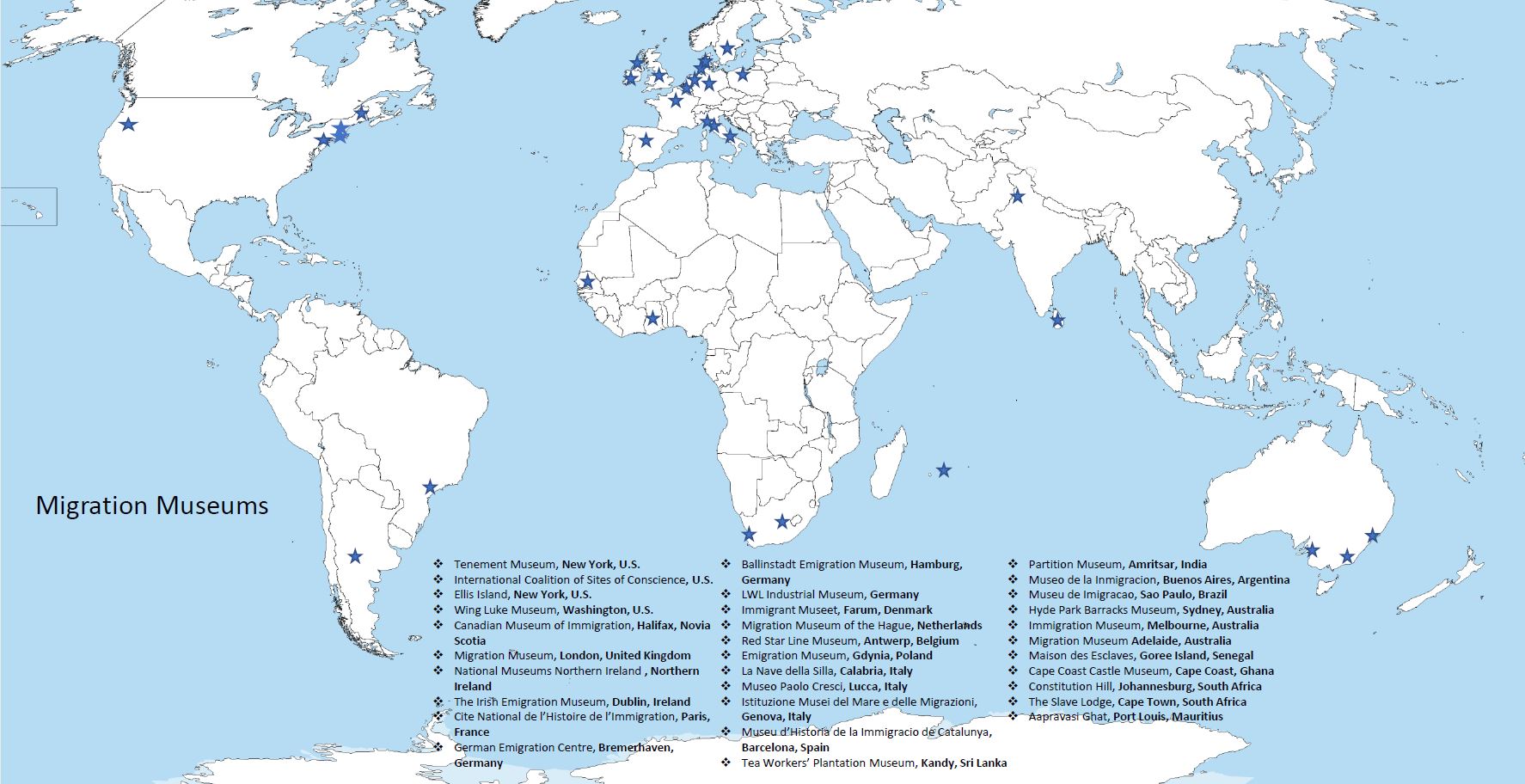 Biorące udział w akcji muzea 18 grudnia, na swoich platformach społecznościowych, dzielą się losami migrantów związanych z ich instytucjami i historiami obiektów dostępnych w swoich zbiorach oraz popularyzują swoją działalność na arenie międzynarodowej.
W ramach kampanii zaprezentowaliśmy cykl zajęć dla klas ponadgimnazjalnych "Kronika osobista. Migracyjne historie z pierwszej ręki". Uważamy, że najlepszą drogą do zrozumienia zjawiska migracji jest spotkanie i rozmowa z ludźmi, którzy jej doświadczyli. Jednym z bohaterów spotkań jest Majed Tinawi, członek Rady Imigrantów i Imigrantek w Gdańsku, który od rozpoczęcia kryzysu w jego ojczyźnie – Syrii – promuje prawa człowieka. Wierzy, że edukacja jest najważniejszym narzędziem w walce z uprzedzeniami i dyskryminacją. Majeda można spotkań także na spotkaniach z cyklu Gdynia Language Swap.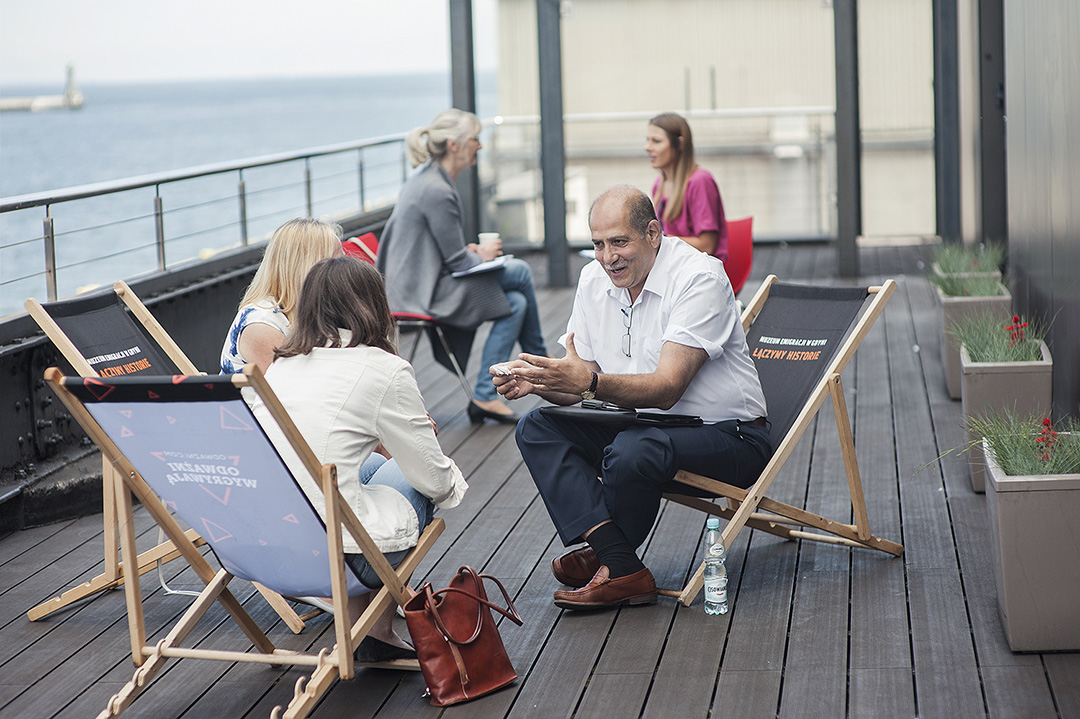 Dzieląc się naszymi zbiorami, opisaliśmy przepustkę radiooficera Mieczysława Wiśniewskiego z transatlantyku M/S "Sobieski". Statek, kursujący na linii południowoamerykańskiej, w czasie II wojny światowej służył do transportowania żołnierzy. W kwietniu 1947 roku na jego pokładzie wyemigrowała grupa dzieci z Polski do Danii. Następnie pływał na trasie Genua-Nowy Jork, a w latach 1950-1975 jako "Georgia" służył pod flagą ZSRR.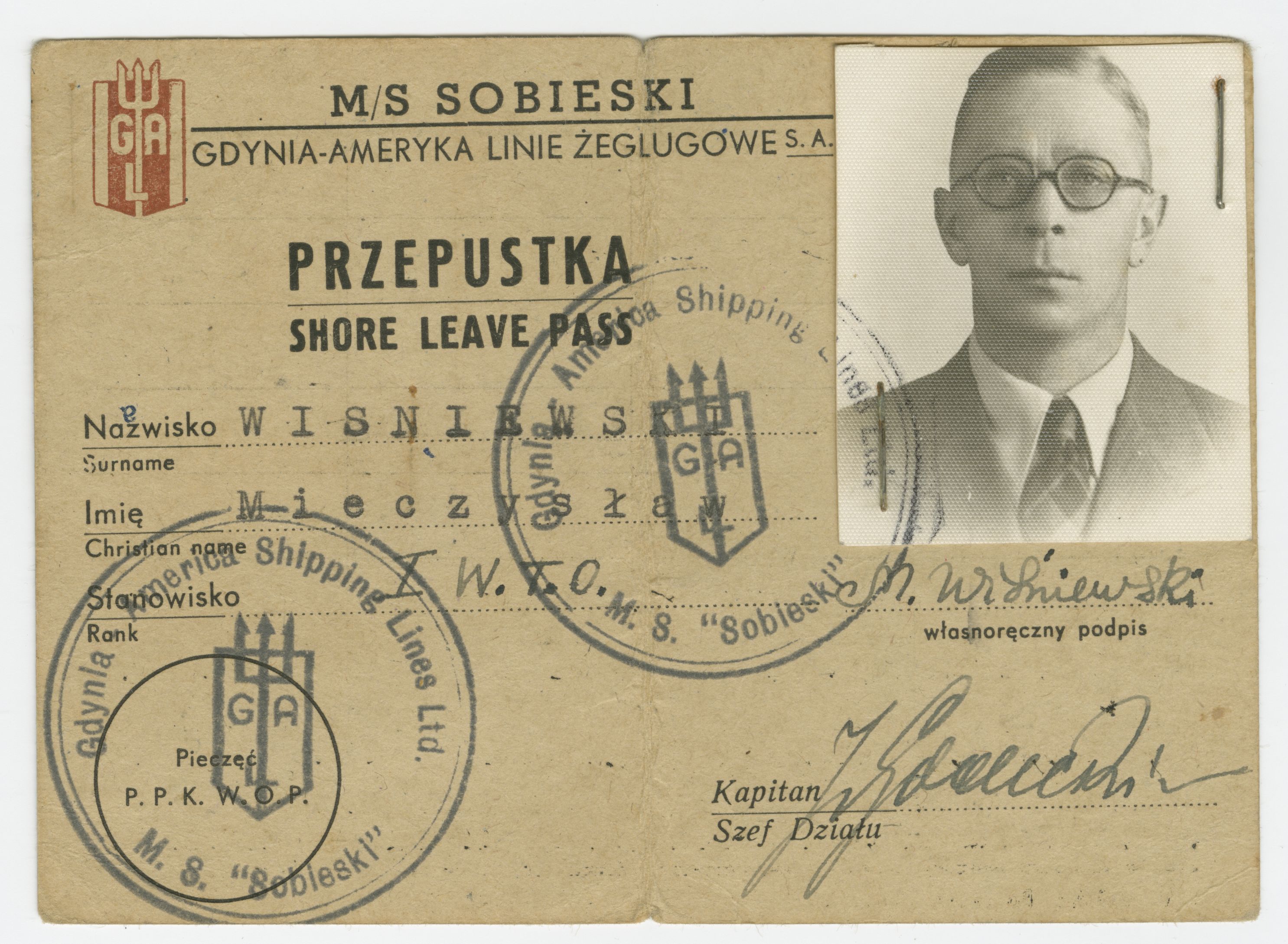 Zachęcamy do śledzenia #migrationmuseums na Facebooku, Instagramie oraz Twitterze i dzielenia się swoimi doświadczeniami migracyjnymi.
---
This year The Emigration Museum joins migration museums globally in acknowledging International Migrants Day and its 2019 theme 'Migration and Social Cohesion'. A coordinated social media campaign and global program of activities will reflect the evolving role of museums in representing global migration and creating platforms for everyone's stories.
The mission of the Emigration Museum in Poland is to recount the fates of millions of both anonymous and famous people – whose names emerge in the context of great achievementsin science, sports, business, and the arts. It is the ambition of this institution to make them known to Poles at home, but it is also to encourage our compatriots living at home and abroad to get to know each other. Through educational and cultural projects, the museum hopes to become a place of encounter and discussion. We feel we fulfill a particular duty in achieving this end at the best possible address – Polska Street No. 1.